Local Information
San Francisco
Discover Your New Home in

San Francisco
With renowned landmarks, a variety of top-notch dining and shopping, and a bustling job market, San Francisco is a one-of-a-kind place to call home. The Golden City is a cultural and financial hub in both the state and the country, and residents enjoy being at the forefront of all of the latest trends and happenings. Here, you can find everything from some of the top tech companies in the world to award-winning local restaurants to scenic green spaces—and everything in between.
Explore more about what makes life in San Francisco so unique, and find your new home here today with the help of Amore Real Estate!
Search Homes for Sale in San Francisco
Selling Your San Francisco Home?
Selling a home in San Francisco? We can help! Learn more about listing your home with the Amore Real Estate Team, including the tools and resources we offer our sellers, our marketing strategies, and our featured listings.
Discover Your Home's Worth
Live, Work & Play in San Fran
Live
Homes in San Francisco are perfect for a variety lifestyles, and thanks to the convenient public transportation, you're never far from anything. Enjoy home features like wood-burning fireplaces, wet bars, state-of-the-art kitchen appliances, beautiful vaulted ceilings, and breathtaking views.
Work
The unemployment rate in San Francisco is over a percentage below the national average, so it's never been a better time to enter the job market here. Some of the top employers in the area include Wells Fargo, Salesforce, Sutter Health, and Uber.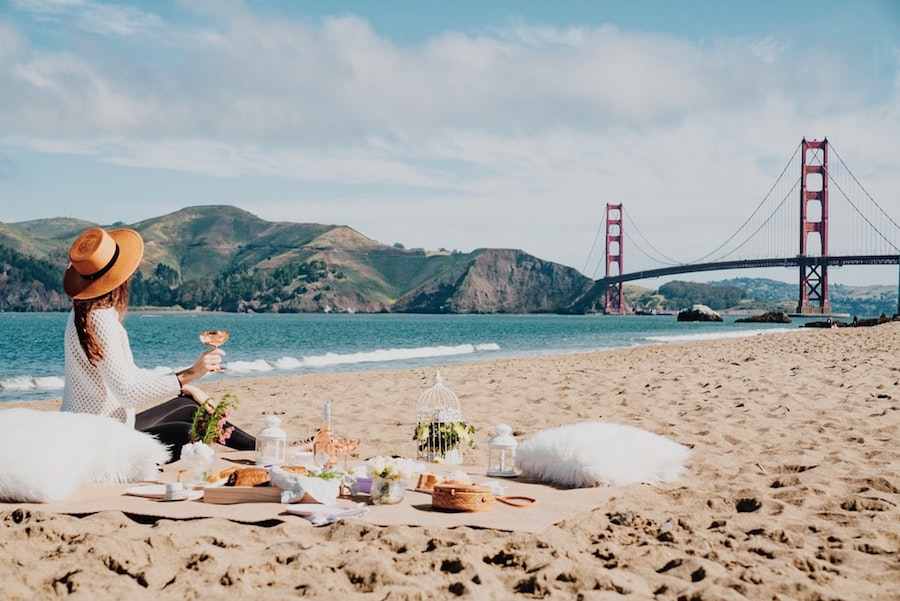 Play
Parks, beaches, malls, restaurants—there are an endless variety of ways to occupy your time in San Francisco. Whether you're looking for arts and culture, wide-open green spaces and parks, or some of the best shopping and dining in the country, you'll find it here in San Fran.
San Francisco at a Glance
Getting Around
Major Roads: I-280, I-80, US-101
Airport: San Francisco International Airport
Public Transit: SFMTA, Muni Metro
Distance to San Jose: 55.1 miles (1 h 4 min)
Distance to Sacramento: 87.9 miles (1 h 26 min)
Demographics
Population: 884,363
County: San Francisco
Zip Codes: 94016...94188
Median Home Value: $1,359,800
Median Rent: $3,612
What You'll Love in San Fran
The San Francisco area has so much to love—for residents and visitors alike. From outdoor recreation to arts and culture to nightlife and events, here's everything this vibrant city has to offer.
Ready to Find Your Home in San Francisco?
If you're thinking of making the move to San Francisco, then it's time to get in touch with the Amore Team. We've been working in San Francisco real estate for years, so we have the experience, knowledge, and skills needed to help you reach all of your real estate goals in this competitive market—seamlessly and stress-free! Take a look at a few of the resources we have to offer, and give us a call to get started.
Selling your home in San Francisco? We can help with that, too!